"Basic Wire Wrap Class"
Monday, Jan 27th / 5:30 PM - 8:00 PM
Burke Arts Council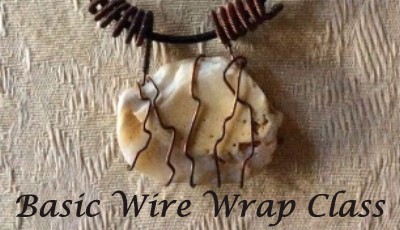 Basic Wire Wrap Class with Diane Enger
This class is for those of you who have never done any wire wrapping or those that have attempted and were frustrated. We will learn the simple classic wire wrap and another wrap for irregular somewhat flat items. We will be using copper wire. I have a variety of objects to wrap or you can bring something from your collection. The items need to be rather flat in nature. You can wrap as many things as time and patience allows!
Burke Arts Council Members: $20
Non Members: $25
Materials: $7
Buy Tickets

112 B W. Union Street, Morganton
- View Map -