Weekly Contest
Terms & Conditions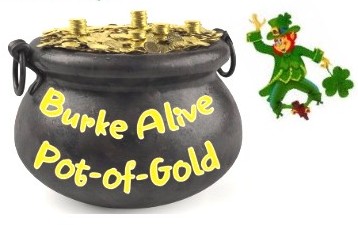 Notice: Our Drawings Are Temporarily Suspended as We Improve This Program
Returning Soon
Just Find The Dancing Leprechaun Hiding Within A Calendar Event. Once you have located him, just click on his image to reveal The Official Entry Form!

This contest is open to all residents of Burke County, NC and those who live in neighboring counties, approximate 25 mile radius from downtown Morganton. Winner(s) will be notified where to pick up there contest prize. Winner must have proper I.D. and appear in person. Prize not claimed within 72 hours will roll-over to an alternate winner.

Drawings will be limited to One entry per person, per week. Multiple entrees will NOT increase your chance of winning. Drawings will take place on Thursday evening.

Drawing this week is for . . . (      ) Dollars!

Those who enter our weekly drawing will automatically be entered in our Year-End Jackpot Drawing! (t.b.d.)

Note:
Weekly prizes to increase as our co-op partnerships grow

Good Luck!