"Hats Off To Those Who Serve "   by Carol Jolly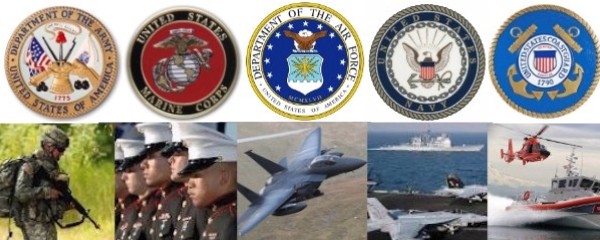 It was the day the Navy ships were coming back from the Persian Gulf, and everyone in Charleston, South Carolina was excited to see them.

I had mixed emotions. I wanted to go but I didn't want to go. I was proud of them and wanted them to know it, but I hated to go and make a fool of myself, standing on the pier crying my eyes out. I felt I had to go as one of the girls who worked with me had a husband on one of those ships. I had been praying for him daily and even flew an American Flag from my tour van in his honor. It's in front of me right now. This was a difficult place for me to live, as the ships were coming in or going out all the time. The news media was always covering the stories, doing their famous close-up on every tear stained face they can find in the crowd. As a Coast Guard brat, it always brought back such sad memories of my childhood, when we had to say good-bye to my Dad as he headed out to sea. The wharf in Portland, Maine is stained from many of my childhood tears. I never was able to stand there and wave and holler "Good -Bye Daddy" like all the others were doing. I couldn't bear to see that ship leave the port with my world on board.

All these things were flooding through my mind as I was getting ready to go to the harbor. My oldest son, John, said he would meet me there as he didn't want me to go alone. I arrived early (as usual). There were only a few people at that time. Everyone was so excited. This was the place where the ships would be seen first as they entered the harbor. Then they would go up the Cooper River to the Navy base, where all their families would be waiting.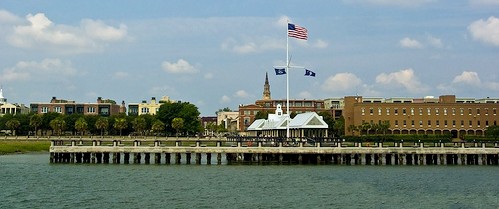 The crowd was now building fast and so was the anticipation as their arrival time approached. There were so many American Flags; far too many to count. The lump in my throat was growing with each flag and 'America love shirt' passed by me. There were also Desert Storm shirts and signs everywhere. I really didn't have to worry about being embarrassed by my tears, because tears outnumbered every patriotic symbol that was there. Suddenly the crowd started getting louder and everyone was moving toward the eastern side of Waterfront Park, to get a better view of the entrance to the harbor. The tugs, decked out in red, white and blue banners and American Flags, were heading out to meet the ships. Eyes were all strained looking toward the horizon, waiting for that first glimpse of the first ship of the fleet, coming home.



I was standing next to a guy who looked like he could have been a Vietnam Vet, and I said with tears running down my face, "This must break the hearts of every Vietnam Veteran here." He said, "No Ma'am, I am a Vietnam Vet, and it kind of makes up for being spit on when we came back. It makes up for all the lack of appreciation and support." I turned to him and hugged him as I choked out the words, "I appreciate you and all that you did and went through. Thank You." Just then I heard my son say, "Hi Mom. Are you doing all right?" I looked at John with a face that looked like a saucer of cherries and as I hugged him I said, "I'm fine Honey. It's getting really exciting out here. You're just in time." Someone yelled, "Here they come! There's one of them!" Horns were blaring, people whistling, shouting and cheers were all so wonderfully deafening.

The tugs, on both sides of the Battleships and Submarines, were spraying water over each ship as they came into the harbor, saluting them and welcoming them home. WOW! What an experience. With tears and all, I wouldn't have missed this for the world. I said, "Thank you God for bringing our loved ones home safely."

My friends husband was retiring from the Navy and this would be his last time going under the Cooper River Bridge heading toward the Naval Base. As is the custom, he and all the other sailors in his position, took off their hats and threw them in the air as they went under the bridge for the last time. I too had on a hat; a very large hat, and as we were waving, screaming and crying, a large gust of wind came up and under my sun hat, and sent it flying through the air and into the Cooper River. As several men scrambled to try to retrieve it for me I said, "That's OK! It's in good company."

As the crowd started breaking up, my son said something about me and my friend. I said, "What friend?" He said, "That man you were hugging when I came up." I said, "Oh, I don't know who he is. He's a Vietnam Vet and I wanted him to know he was appreciated and loved for what he did and what he went through.

To me, he represents them all, because I wasn't there when they came back."


Home Page